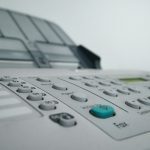 Ink and toner for a better price.
Your search for inexpensive printer ink and toner ends here. Take advantage of incredible savings when you order ink or toner cartridges for your HP, Brother, Canon, Dell, Lexmark, Xerox, or Sharp printer, and virtually any other printer or copy machine.

Quality, Cheap Ink and Toner for Every Printer
Our cartridges are compatible with virtually any brand printer. Whether you need ink for HP, toner for Brother, or any other print supplies, IntersafeIT's United Ink and Toner is the most convenient, low-cost option available.
IntersafeIT is no longer just for IT Support or computer repairs. We're here to help your office run smoothly in the big ways and the small, including keeping your printers printing clearly.
What are you waiting for?